Product Photography Pricing
High Resolution Still Product Photography for print or online usage.
includes usage of our zoomable image viewer to display your photographs on your websites


Single photo
2-4 photos
5-9 photos
10-49 photos
50+ photos
100 or more photos

$40
$30 per photo
$25 per photo
$20 per photo
$15 per photo
Please call
Expedited Delivery

If you need you project completed faster than our already quick 1 week turnaround time from the date that we receive your product in our studios. We have the following options to meet almost any deadline. All expedited projects include Internet download of the high resolution photos at no additional charge.
(Please contact us, expedited delivery is based on schedule availability)

2 Business Day Delivery
Normal rate + 25%

Next Business Day Delivery
Normal rate + 50%

Same Business Day Delivery
Twice our normal rate

Expedited delivery is great for even the tightest of schedules. The additional charge covers the extra workday hours that must be put-in to accommodate these projects.
Included
Everything you need for great product images, no editing work required!

-Photography of product-
-Photoshop Airbrushing to remove imperfections-
-Preservation of natural shadows or addition of drop shadows-
-Web optimized images @ 72 dpi-
-Full resolution image @ 300dpi-
-Seamless white or black background-
-Online review of proof photographs-
-Instant online delivery of high resolution photographs-

Friendly service and Marketing Advice!

Compositing
Creating transparent image backgrounds by cutting out the product by hand
from background. This is useful if you want to artificially change the white background to
something else. Adobe Photoshop PSD format included.
$5 per photo

Additional photo manipulation and enhancement
We offer a full range of photo editing services to accomodate almost any need. Color changes, background changes, product design changes and more.
$70 per hour

We have thousands of samples that we can provide for you to preview.
Call us today or e-mail us for more information & samples from your product category:

866-436-0872 ext. # 4 information@360usa.com
Select an Image below for a taste of our 360 Degree Product Photography: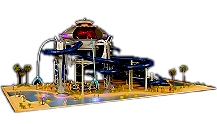 Men's Watch Amusement Park Adventure Ride Model
360 Rotation / 12 Images / Base Model 360 Rotation / Audio / Animation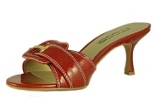 Ladies Shoe Birch Drum Table
360 Rotation / 24 Images / High Dynamic Range 360 Rotation / Animation / Staging / Hotspots